Teaching Foundations In the Classroom: What to Expect
Lecturers teaching Foundations (Years 1 & 2) in the MD Program are being asked to teach in the classrooms at either the Medical Sciences Building at the St. George campus, or at the Terrence Donnelly Health Sciences Complex at UTM.
Lectures are scheduled to be either:
fully in-person, with all students attending the classroom and the lecturer teaching in it
or fully remote, with the lecturer and all students off-site (see Teaching From Home: What to Expectfor more information).
If a session is scheduled to be in-person, students will not have the option to participate in the lecture from home or other offsite location.
If a lecturer is scheduled to teach in person, but is unable to (due to a requirement to isolate, for example), an accommodation can be made and it is possible to facilitate lecturing from home to the classrooms.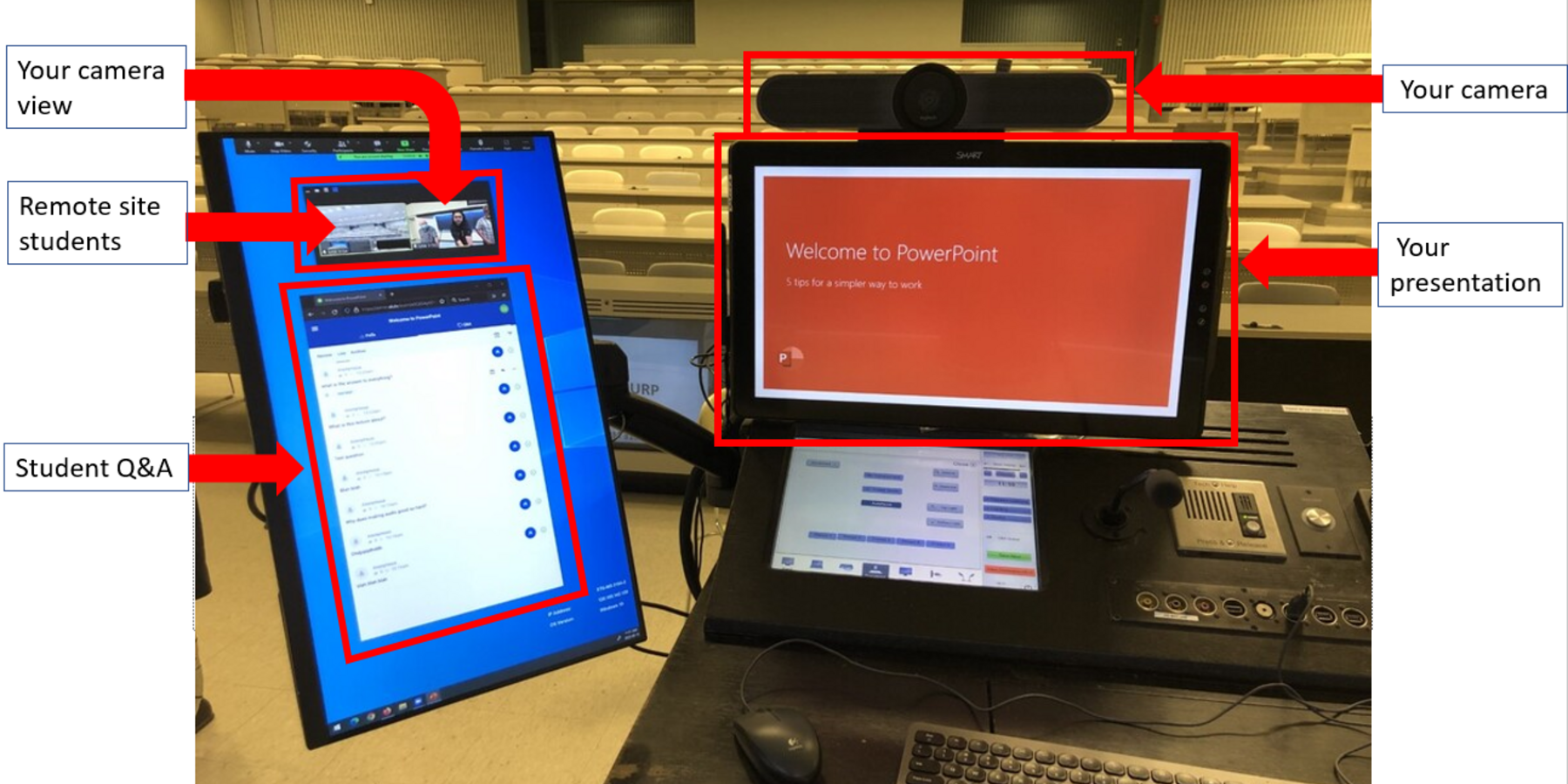 There are two monitors at the teaching stations in the large classrooms on the St. George campus and the Mississauga campus. The main monitor will show your presentation, while the monitor on the left will show insets of the connected classroom and you, as well as the Slido Q & A or polls.
Please see the information below for details on teaching in the classrooms this year.
This 2.5-minute video gives an overview of Slido. The lecturer form opens at the end to allow you to provide us with your interactivities and to upload your presentation.